You are tired of cleaning little mess in your room and looking to buy an innovation of this modern era, "the robot vacuum cleaner." We are listing the top Vacuum Cleaner Available to buy right now; we make sure the list is up to date and have the latest products.
Readout! This post fully to know which one should you buy; So let us begin.
1. Best Overall: Roomba 980 ($800-900):
The Roomba 980 by Irobot is the best overall in the best robot vacuum cleaners list. It picks up every single tiny piece of dirt and messes no matter whether it is on bare floor or carpet. Roomba 980 runs silently and supports smart home devices like Amazon Alexa. It can run up to 2 hours. The AeroForce® Cleaning System makes it even smarter, which increases it's power while it's working on carpet and slows it down while it's on floor.
Features:
Won't fall off the stairs, smart detection.
Also cleans corners along walls
Highly power-efficient
Auto cleaning mode
Scheduling mode
Low Noise
2. iLife V3S Pro: Best Vacuum Robot Cleaner for the Money ($110-130)

The iLife v3s pro has got all that is required in a robot vacuum cleaner at a meager price. It has Self-charging, scheduling, and anti-fall/anti-collision technology. iLife v3s pro lasts up to 120-140 minutes and also works well for cleaning out your per hairs, So if you have got any pet and are on a limited budget, then pick this one. This robot has got a full set of sensors that help this robot to work well while moving. It comes in only one color, which is pearl white.
Features:
Full set of sensors
Wall corners cleaning
Spot cleaning
Auto dock and recharge
Powerful suction
airway Filtering
3. Braava 240 Jet: best robot vacuum cleaner mop($160-180)
The Braava 240 jet has Precision Jet Spray and Vibrating Cleaning Head that helps tackles dirt and stains removal. It has an option of dry mopping, damp mopping, and dry mopping option. The pads on this robot mop are easily replaceable. It works work on surfaces like in the bathroom and kitchen, which are hard floor types. It also has maximized edge design, which helps this robot to reach the edges and corners. The robot mop is not suited for rugs and carpets. Braava 240 jet has an easy pad eject button, which does not let you touch the dirty pads while replacing them.
Features:
Gently scrub floor
Easily reach hard to reach spots.
Goes only where you want it to go
4. ILIFE A9 Robot: Quickest and Smartest Robot Vacuum Cleaner ($180-200)
The iLife A9 is the most advanced and featureful vacuum robot cleaner. It's Cyclone Power system help this robot to achieve maximum coverage and efficiency. It is very User-Friendly and has app support that lets you use this robot with your smartphone. iLife A9 has silent vacuuming capability and also tackles complex cleaning tasks. It has the most modern and sleek design currently available in the market.
Features:
App and Remote Control
OBS-All terrain detection
Cliff Sensors
Edge Sensors
Automatic dock charging
5. Neato Botvac Connected D6: Fastest Recharging Vacuum Robot Cleaner ($450)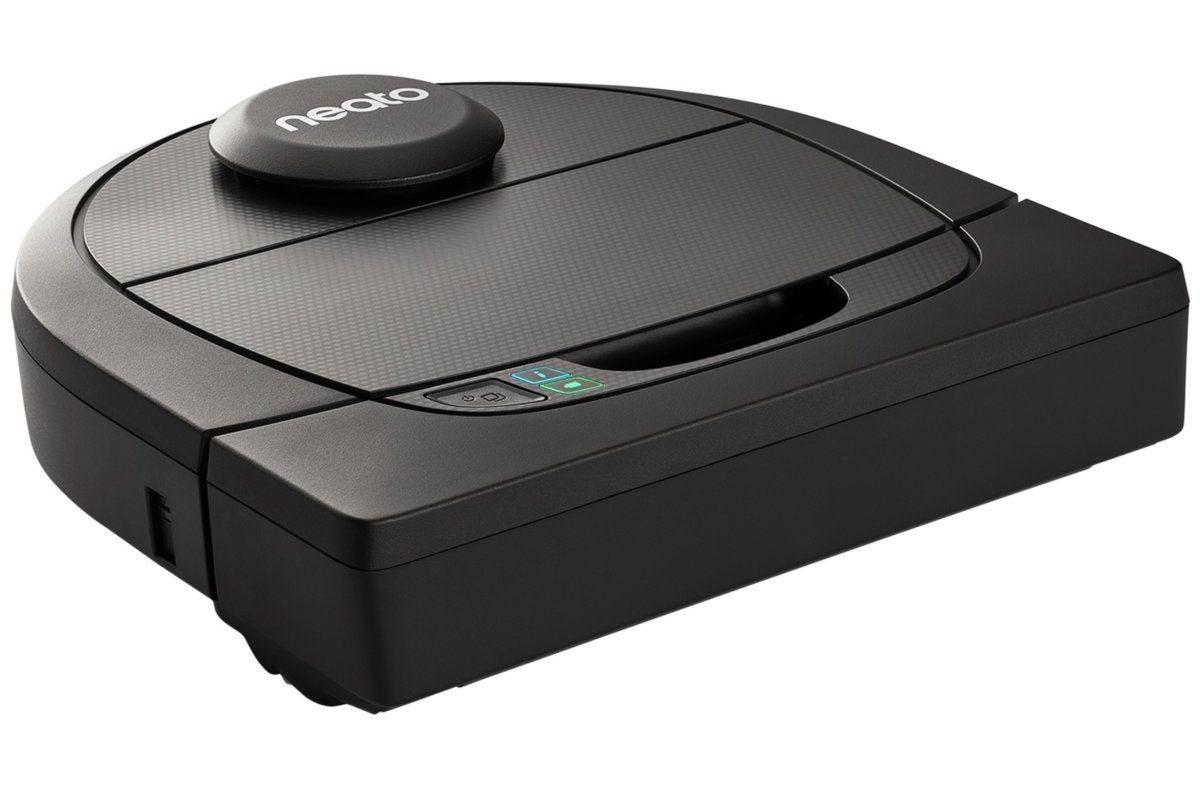 The neato botvac connected d4 is the fastest recharging robot currently we have on our list. It has LaserSmart Technology, which with the help of a D-shaped design, makes this robot cleaner to reach the possible spot in your home. It has 75 minutes of working capability, which would seem less to you, but as it is the fastest charging robot cleaner, these 75 minutes of the working time does not make it the deal-breaking thing. Its smart laser technology uses lasers, so it can also work flawlessly in the dark.
Features:
Bigger vacuum brush for better cleaning
Quick Boost Charging
Works with Google Assistant
TechWafer is reader-supported; When you buy through links on our site, we may earn an affiliate commission. That's It hope you get the best vacuum cleaner for all your cleaning needs and If you have any recommendation do let me know in the comment section below.