Chinese major brands Vivo, Honor, and Oppo have scheduled press conferences for the next week. They have confirmed that they will announce multiple phones at these events.
Vivo, Honor, and Oppo are Chinese smartphone manufacturers that have recently gained much popularity. They are all holding press conferences next week, where they are expected to announce multiple new phone models. This is exciting news for mobile phone enthusiasts, as these brands are known for their innovative designs and features.
As the world's leading smartphone market, it's no surprise that Chinese major brands Vivo, Honor, and Oppo have scheduled press conferences for the next week to make their products official. The events will be held in China, but the products will likely be available internationally soon after.
Upcoming Smartphones Next Week
Chinese smartphone brands Vivo, Honor, and Oppo will launch new smartphones next week. All three of these phones (series of phones) are highly anticipated and will likely be very popular in China.
1. Vivo X90 Series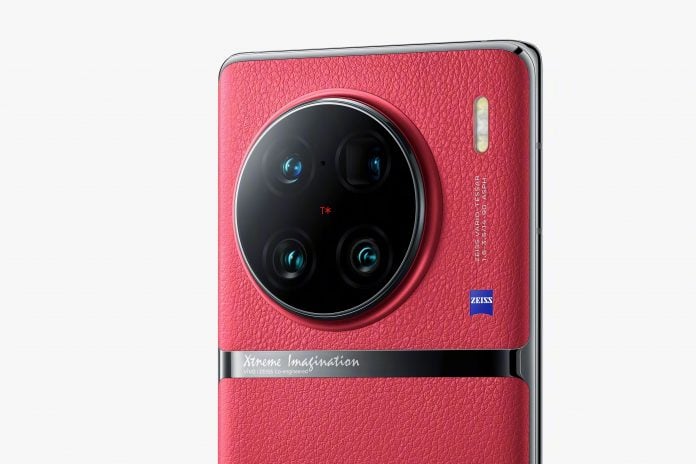 The launch event for the Vivo X90 series is scheduled to take place on November 22. (Tuesday). The event will start at 7 PM GMT+8 and will be live-streamed on many of the most popular video streaming platforms and social media sites in China.
The lineup is likely to include three different models: the Vivo X90, the Vivo X90 Pro, and the Vivo X90 Pro Plus. The first two are likely to be powered by a MediaTek Dimensity 9200 SoC, while the third is likely to hide a Qualcomm Snapdragon 8 Gen 2 inside its body.
Each phone should have a Vivo V2 ISP chip. Despite having different camera setups, all cameras will have Zeiss T* lenses and Zeiss image processing software.
It has been reported that the Vivo X90 series will boot OriginOS 3, which is based on Android 13, and will carry support for 120W fast wired charging.
2. Honor 80 Series and Honor Magic Vs
Honor's launch is November 23. 2:30 PM is 8:30 AM GMT. China's social media and video streaming platforms will broadcast live coverage.
Honor has confirmed the 80 series and Magic Vs. First, a series of mid-range smartphones; second, a foldable phone.
Two Honor 80 models, the Honor 80 and Honor 80 Pro, are expected. Honor 80 Pro Plus is a possible third variant. The first two are rumored to use Qualcomm's Snapdragon 782G and Snapdragon 8 Plus Gen1 chipsets. Both chipsets are unreleased.
The Honor 80 Pro or Pro Plus may have 50 MP front-facing cameras and a 160 MP primary camera. The Honor Magic Vs is an updated version of the Magic V with improved specs.
3. Oppo Reno 9 Series
The Oppo Reno 9 series will be available in China on September 24. From 2:30 PM GMT+8, the conference will be live-streamed on Chinese social media and the best Chinese video streaming sites.
There should be three phones in the Oppo Reno 9 series: the Oppo Reno 9, the Oppo Reno 9 Pro, and the Oppo Reno 9 Pro Plus. The Snapdragon 778G, Dimensity 8100-Max, and Snapdragon 8 Plus Gen 1 chips are said to power these three phones.
The vanilla and Pro variants will be powered by a 4,500mAh battery with 67W fast wired charging support. The Pro Plus version will have a 4,700mAh battery and support for 80W fast wired charging.
All three will have a 120Hz display that is curved. Only the Pro models will include the MariSilicon X ISP chip.
These are the phone lineups that will be released next week. We will keep you updated on the latest developments on TechWafer, so stay tuned.